SPERLINGA ENNA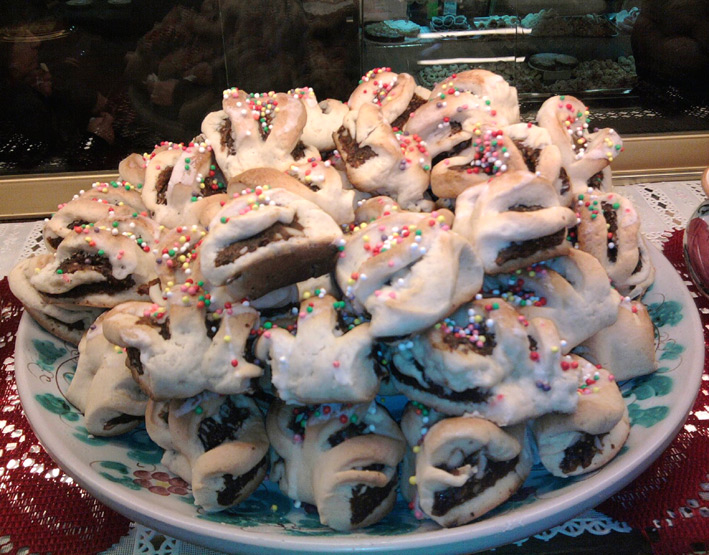 It is located between the Nebrodi Mountains and Madonie, in the heart of central Sicily, 47 kilometers from Enna. Already defined as "a royal cave dwelling" carved into a giant sandstone grinding wheels, Sperlinga derives etymologically from the greek and means "cavern", cave. The district is characterized by numerous caves carved into the sandstone rock.

The Sperlinga castle is a rare example of rock castle, partly dug into the rock and probably dating from the period prior to the pre-Greek Sicilians (XII-VIII century BC), partly built on the same rock, around the year 1080. It is It was the seat of Ventimiglia until 1597 barons, then the principles of Sperlinga Natoli (1598 to 1658) and then the Duke of Sperlinga Oneto (1658-1861), the last of which gave it as a perpetual lease to Baron Nunzio Nicosia, whose descendants They gave it to the municipality of Sperlinga in 1973.

It is famous the written posthumously in Latin carved on the bow pointed arch in the entrance hall of the castle, the Castle of Prince John Natoli: "QUOD Siculis placuit SOLA SPERLINGA negavit", this posthumous writing is linked to the events of the Sicilian Vespers (1282) when a French garrison of Anjou barricaded himself inside the castle, and withstood the siege for over a year.

Rock caves

Events

June 24, Feast of St. John the Baptist, patron saint of Sperlinga

August 16, the Lady Election of Castles and Festival Tortone: this is not a big cake, but a local dessert. The festival is characteristic because it takes place in the forecourt of the impressive rock castle of Sperlinga, considered among the most beautiful of its kind in Europe. The event is characterized by historical re-enactments on the life of the Sperlinga Castle. The festival of tortone was born in 1982 on the occasion of the seventh centenary of the Sicilian Vespers. Dessert made with simple ingredients: flour kneaded and yeast, olive oil and sugar sprinkled on the tiles.


SPERLINGA ENNA
Informazioni article by:
BED AND BREAKFAST BAOBAB, Piazza Armerina